Hi Hi sisters ...... Back in March, I started a fairy series on Yong Joon but have been so occupied with other events that I have reluctantly set it aside. Exploring the art and literature on fairies and coalesce them with our prince has always been lingering in my heart. After Osaka, I realize my most fulfilling way of appreciating Yong Joon is still through art and writing. So here I am, missing him and decide to continue my part II - Art ........

In case you like to revisit Fairy I – Purity, please click
here


Tales of fairies have always been perceived as fantasies derived from a child's overactive imagination. Perhaps only through a child's innocent mind can we appreciate the wonders of the world beyond – a realm of beauty, longing and wishing. The journey returning to the fairy realm which existed long ago in our childhood - a world older than civilization itself and as elusive as longlost memory.



Reckon Yong Joon is also blessed with this quality of insatiable curiosity, leading him to discover the endless opportunities that exist beyond human limits. His childlike stubbornness keeps him persevering in all his endeavours until they appear perfect to him. Imagine the monotony and hopelessness living in a world without any fantasy or imagination? It is also his innocence and purity that endows our prince to feel the love from the family which he has never met before.



Fairy is attracted to all forms of creativity and in particular moments of soaring emotions when ingenuity is in abundance. Poets, artists, musicians and even actors alike have long acknowledged an invisible and elusive force (or an inner voice) which they called 'inspiration'. Throughout history, there has been no shortage of artists dedicating themselves to the realization of their impression of fairies on canvas.


Among the most celebrated is Cicely Mary Barker, born in 1895 at Croydon, South London; Barker displayed an innate sense of creativity early on. She was influenced by Pre-Raphaelites - an art reform movement in the mid 19th century advocating genuine idea and detailed composition on art subjects.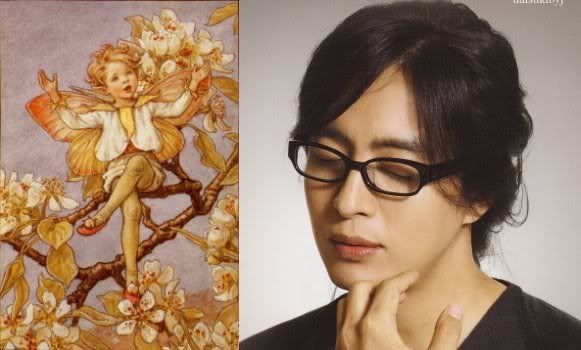 Barker is renowned for her 'Flower Fairy' book series based on her extensive botanical knowledge and enchanted depiction of flower fairies. Her subject often flit around in dazzling vivacity, fulfilling its delightful task of tending to the blooms ensuring their proper colors, scents and shapes. The crowning glory was an accompanying poem penned by Cicely Mary herself for each fairy leading the admirers to her magical realm of fantasy. Her works were embraced by the English society at the time as an escape from the harsh realities of industrial progress, and people's desire to return to a simpler and more innocent pre-scientific age.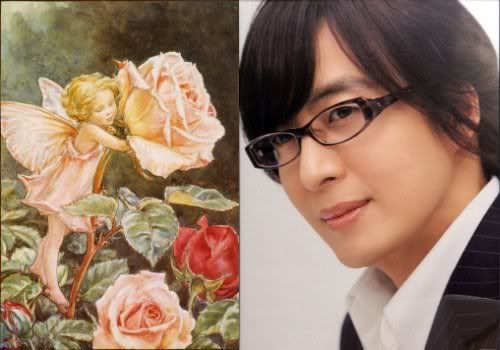 My heart, however, lies with the works of a modern day fairy painter by the name of Mary Baxter St. Clair. Some say Mary Baxter St. Clair entered the world with an artist brush in her hand, others remark that she paints with fairy dust. St. Clair infuses her compassion in paintings by honoring the beauty of nature and liberates her vivid imagination of the fairy world. One cannot help but immerse in the rich brilliant colors and soft, sincere brushstrokes of her detailed depiction of flower fairies and their natural habitats.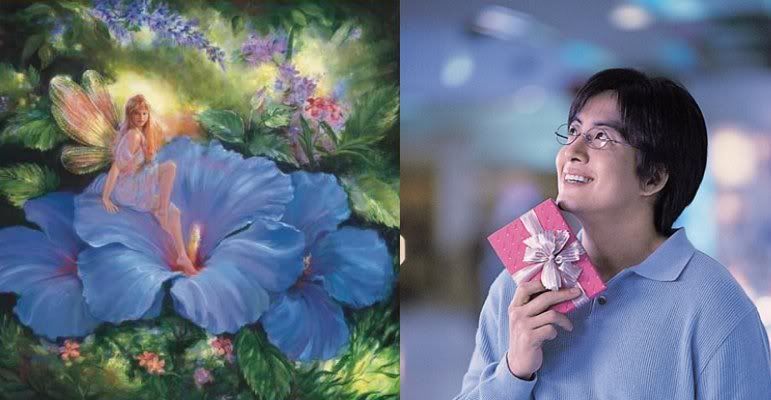 She is born in St. Clair Shores, Michigan and now resides on the island of Kauai. "Fairies and angels have been part of my life since I was small and have always been very real to me." St. Clair believes that "fantasy is necessary and helps us to remain balanced in this all too real world."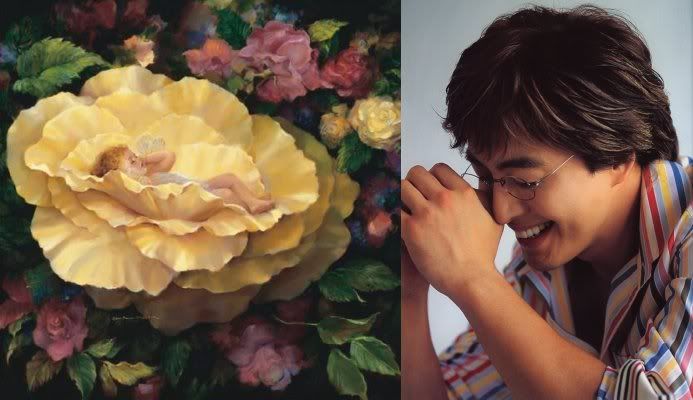 Through the sentimental minds and eyes of these artists, we are able to appreciate the beauty of fairy forms - be it the flower fairy of country garden or water fairy of fountains and ponds. My unfair preference for flower fairy and water fairy may have cloud you from the fact that there are many more species of fairies flitting out there. Suffice to say, innocence is a virtue in these legendary children's guardians :

Wee Willie Winkie and Ole Luke Oie – our bedtime/nursery spirits which soothe us with a peaceful sleep and sprinkle 'magic dream sands' in our eyes for sweet dreams (about HRH hopefully :)

Brownies – pamper us by doing all our household chores so we have time to make ourselves looking pretty (for HRH perhaps?)

*** But don't forget to leave some bread and water for them, or else they'll turn your house upside down! Now come to think of it, how long has it been since I last fed my little brownies? See, I know there is a logical explanation to the mess in my house :)

Fairy Godmother – hehe, who doesn't need a pair of glass slippers just in case we have a chance to dance with HRH someday?





References :

1. A Complete Guide to Faeries & Magical Beings, Cassandra Eason, Judy Piatkus (Publishers) Ltd., 2001
2. Faeries, Brian Froud and Alan Lee, Harry N. Abrams, Inc. Publishers, New York, 1978
3. The Book of Faeries, Francis Melville, Barron's Educational Series, Inc., 2002
4. The Little People - Stories of Fairies, Pixies, and other Small Folk, Neil Philip, Harry N. Abrams, Inc., 2002
5. The World of Fairies, Gossamer Penwyche, Sterling Publishing Co., Inc, New York, 2001


Next ........ Fairy - Literature