Hi dear sisters ..... I think I will have a very good sleep tonight, hehe hopefully accompanied by a sweet Yong Joon's dream too :) Phew! I have finally finished my Fairy series on Yong Joon (I know I know, not that anyone cares) and my heart feels 10 tons lighter! Maybe I'll explore and blog about these type of 'series' writing tomorrow. Hope you enjoy. Ciao!
Fairy I - Purity
Fairy II - Art
Fairy III - Literature


Children and fantasy are often being linked hand in hand. Perhaps it's because children's minds are not cluttered with logic, innocent enough to open to other dimensions. To idealists, fairies epitomize the magic of life embodying realms of possibilities and beyond. To realists, fairy is merely a myth inherited through the millennia in tales and nursery rhymes. Perhaps rather than fairies quietly disappearing from our world, may be it's us who are drifting away, buried in the crowded city with concrete and noises.

BYJ is reputed as the superstar in Asia, his name and face are recognized as far as Middle East and South America. So many have heard of his existence and fame, yet are oblivious to his physical beauty and inner strength. We, being his family, are blessed to be in this elite group to recognize and appreciate Yong Joon's 'fairy' qualities.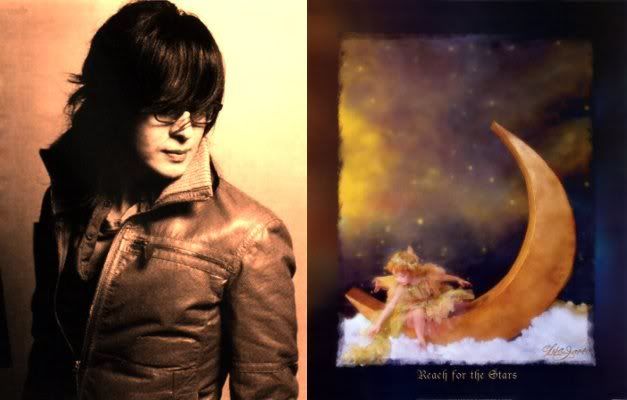 We often hear those who have personal encounters with Yong Joon describe that he possesses an aura – a subtle luminous radiation and his surroundings just dissipate. From a scientific perspective, all living things are cradled with their own vibrational field of biochemical energy (aural field) for instinctive consciousness. Aural field derives its power from external life force like cosmos, humans, flora and fauna. A person's aural field is brilliantly enhanced when he is accomplished, confident and in high spirits.

To receive such abundant heart-pouring love from his adoring family, Yong Joon is a truly blessed and gifted human being. No question that Yong Joon has a very strong presence of aural energy encompassing him, maybe that explains why so many sisters experience the 'bright lights, blank-out' condition during their encounters with our prince?




Some folks are fortunate enough to be born with clairvoyant visions to gain a glimpse of fairies' presence. For the rest of the mortals, we can reflect and thank for their existence and the blessings they bring. While not all of us are destined to witness the extraordinary human being BYJ with our own physical eyes, but by the generous sharing from those fortunate ones of their 'sacred' experience, our affection for him can only intensify and deepen as time passes.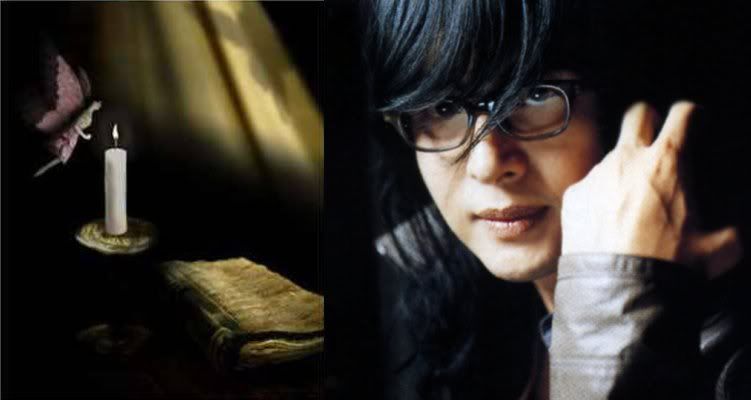 Fairies are still around us – may it be a spark from a flickering candle flame or a scented breeze blown from a lavender field. Fantasy resides in our desire to enjoy moments of tranquility out of our eventful schedule, to appreciate the simplest beauty in this world. If you have ever made a wish upon the stars, maybe you are also subconsciously harnessing your optimism (or positive energy) to turn despair into hope?

When we seek to approach Yong Joon, our hearts and minds are reawakened with a connection to our intrinsic spirits. It is this spirit of youth, innocence, purity and love that embraces us to live a sincere and rewarding life. Whether our wish to see him with our very eyes is fulfilled or not, Yong Joon has forever imprinted a distinct mark on each of our lives.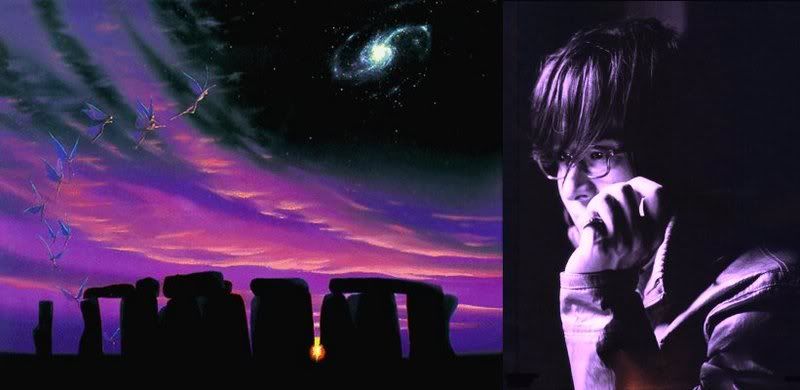 ........ End of Fairy Series


References :

1. A Complete Guide to Faeries & Magical Beings, Cassandra Eason, Judy Piatkus (Publishers) Ltd., 2001
2. Faeries, Brian Froud and Alan Lee, Harry N. Abrams, Inc. Publishers, New York, 1978
3. The Book of Faeries, Francis Melville, Barron's Educational Series, Inc., 2002
4. The Little People - Stories of Fairies, Pixies, and other Small Folk, Neil Philip, Harry N. Abrams, Inc., 2002
5. The World of Fairies, Gossamer Penwyche, Sterling Publishing Co., Inc, New York, 2001