Dear sisters ..... I am so relieved that my computer survives, so I am posting the final chapter of my Manet series with this remarkable painting. Also, a BIG BIG thanks to gosijo for your beautiful translation and comments on Manet's script, love :)

Manet's last masterpiece 'Bar at the Folies-Bergere' was completed in 1882, injecting his eloquent and heartfelt effort to make a grand final statement ......






The setting is depicted in the chic music hall Folies-Bergere, where avante-garde Parisians socialized and danced under its faded red and dirty gold decor. Our visual focus lands on the serveuse (waitress of drinks) and an unrealistically large mirror reflection of the bustling scene of patrons and neglected live entertainment (notice the acrobat's green socks on top left). The artist caught the serveuse's weariness, boredom and her impassive gaze oblivious to the world, enduring the unpleasant reality of solicitation from a male customer (on far right). Manet lent our heroine immense facial dignity and an air of aloofness conveying a message of self-containment. He expressed anonymity and loneliness inherent in modern life, not responding to the glitter and glamour of bourgeois society.

An honorary mention is Manet coalesced his love for still life with portrait here creating perfect equality and harmony, can you imagine the visual pleasure of 'Bar at the Folies-Bergere' without its sparkling array of bottles and fruit dish?

I initiated this series with a pure admiration for Manet's charming illustrative letters and desire to share that tranquil love for Yong Joon with my dear Bae sisters. Little did I anticipate it to be a mini-tribute to the artist's innovative thoughts, elegant style and even his uncompromising life. Manet's challenge to old clichés prompted him to carve out a new art movement away from centuries-old traditional practice. Like our great king who led the Hallyu Wave into Asia with his charismatic appearance and subtle acting, has carved out a new cultural phenomenon of Asian Wave across world continents. So many tender hearts are awakened with so much dormant emotions erupted, we never seem to have enough sumptuous words, heavenly artworks and melodious music to glorify our Yong Joon's respectable being and outstanding accomplishment. There was no one like him before, and never will be after! Please allow me to attempt one last time with Manet .......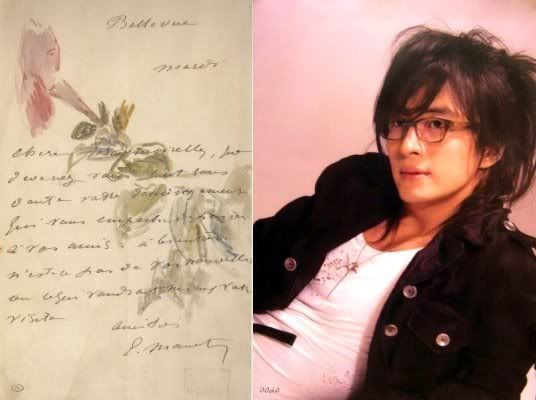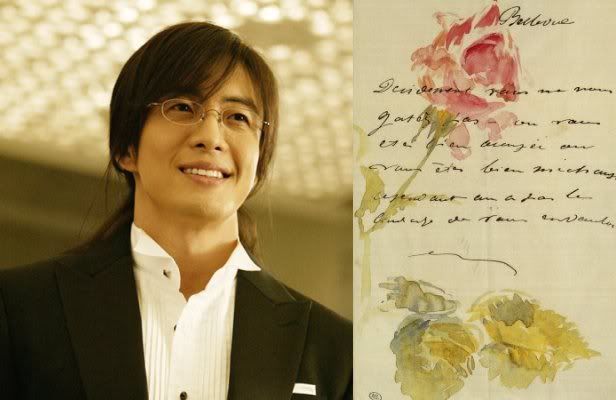 Thank you for patiently reading the entire series and sharing your valuable thoughts with me. Your comments are so precious to me that I read them over and over again like a beautiful poem. Let's hope our Yong Joon will be safe, healthy and happy always!


References :

1. Impressionism, Belinda Thomson and Michael Howard, Bison Books Corp. 1988
2. Impressionism Art, Leisure & Parisian Society, Robert L.Herbert, Yale University Press, New Haven & London. 1988
3. Impressionism and Post-Impressionism, James N. Wood, The Art Institute of Chicago. 2000
4. Manet The Still-Life Paintings, George Mauner, The American Federation of Arts. 2000