Hi dear sisters ...... I know I am supposed to write about the Osaka TWSSG Premium Event. Actually bb's blog and soompi (liezle, mymy and mariko) have captured all (& more) of the details during and after the Event. Hehe, those girls are better than news reporters from NHK, Fuji, TV Asahi and TBS combined.

I just learned that the legendary designer Yves Saint Laurent has passed away in Paris on Sunday at age 71. This man meant something special to me during my younger days (which was like a century ago?). So I like to repost what I wrote about him and BYJ back in March 2007 :

Dear sisters ........ you are probably wondering why I have the nerve to start a fashion series discussing haute couture and designers here? Not that I'm Anna Wintour, that influential Vogue editor-in-chief whose scrupulous working style even inspires a New York Times bestseller and an Oscar nominated movie 'The Devil Wears Prada'. Nor do I hold any front row seats ticket in the spring/fall fashion shows in Paris, Milan and Tokyo; worse, I can't even put a single thread through a needle! So what qualifies me to write about style, taste and the world of high fashion?? You're absolutely correct, I am no celebrity stylist nor red-carpet fashion critic. But you see, my dear sis, I am facing a big dilemma here : I have this wonderfully gorgeous hunk who has this incredibly sexy body waiting to be dressed (eeeeasy Miss Hong & team …… no need to start typing up your resume yet). You have to agree that fashion plays a pivotal role in our prince's image. Have talked about his hair before, so just can't resist putting forth my 2 cents on his ever-chic and elegant fashion. Can you bear with me for the next few minutes?




The very original fashion icon to me, regarded by many as the greatest designer in the last century, is Yves Saint-Laurent. When I was still a freshman in university, my campus is located near the chic shopping district of Yorkville – much like Avenue Montaigne in Paris and Fifth Avenue in New York. Every day on my way to class, I would deliberately get off one subway stop earlier and took a detour around Yorkville, passing by the windows of an opulent designers store displaying the finest European clothing (hehe, that explains why I missed so many lectures in my first year and needless to say – embarrassing marks!). My eyes were often drawn and stayed at this full length portrait of a bespectacled man hung high up against the red-velveted wall.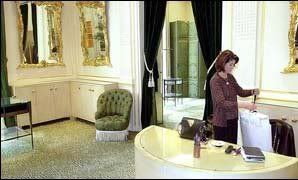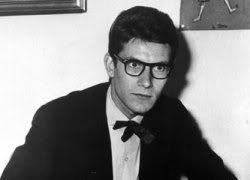 You see, back then in Toronto, other than socialites and the fashion industry, nobody really paid much attention to 'designers'. Ferragamo, Gucci, Hermes are reserved for the elite few and their designs are more classic than trendsetting. Designer was not a household name like today, counterfeits were unheard of since designer goods were in a class of their own.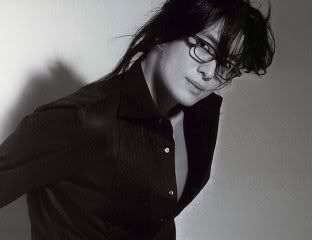 For this country girl who grew up on a wardrobe of school uniforms with the mere fashion vocabularies of sweater and jeans, I was totally captivated by the magnetized eyes, slender silhouette and the refined style of this 'King of Fashion'. Do you ever have that experience when you drive by a charming house and feel that someday you will be living inside? Or seeing someone in a crowded party and somehow sense that you two will make good friends? I always believe in destiny, a connection between people, even houses and objects (hehe, you're probably frowning now and wondering why on earth is she getting so philosophical here??). Like the first time I saw Yong Joon in Winter Sonata, I felt this immediate connection with his warm smile and gentle mannerism (I'm sure most sisters can attest to that too). Just wonder, do you see any resemblance of YSL with our own King? (NOOOOO!!! A thundering protest - ok ok, I hear you loud and clear. Our Yong Joon is one of a kind, totally agree!)




Well, these 'self-pity' sessions went on for several months until one day, I finally gathered up enough courage to set foot on the plush carpet of the Yves Saint Laurent boutique. I was greeted cordially by these perfectly-coiffed, elegantly-dressed sales ladies. To my surprise, they didn't show any condescension just because this timid young girl looked more like a 'coffee girl' than a prospective customer. Being welcomed like a princess, they escorted me to the dress salon and urged me to try on their heavenly, dream-like gowns. Ahhhh…….this awe-struck girl was so 'encouraged' that I began to touch, feel and examine, leaving my DNA all over these precious garments (Phew! Now that I think back, it's lucky I didn't break any threads or beadings off the gowns. Otherwise, I'd really have to stay and serve coffee for a whole month!) From that magic moment on, all I can conclude is : after you've seen perfection in design, quality and craftsmanship, there is no turning back. Tell me sis, after you have seen Bae Yong Joon, does any other star measure up?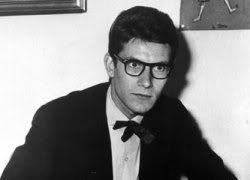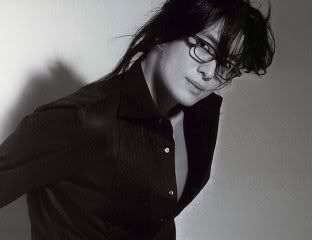 I read that French and Italian women, who have such exquisite taste and are so impeccably dressed, would save their whole month's salary just to buy a Hermes cashmere shawl. They appreciate quality and treasure every piece of their garments like future heirlooms. Now for an overseas student who lived on a modest monthly allowance, making a fashion statement is definitely NOT expected to be part of my curriculum. So for the 'YSL-struck' me to acquire that 'end of the season' Saint-Laurent embroidered bolero jacket, that 'reduced' Chloe silk knit cardigan or that 'last pair' of Maud Frizon metallic leather pumps, I was on an 'instant noodles and canned food' diet for months (shhhhhh….. if my parents found out, I'll be chopped up like minced meat and made into dog food). Hehe, now I know where I learned my patience and endurance from. This early training sure comes in handy many years later when I have to wait in weeks for our handsome prince's news, months for his gorgeous pictures and almost 2 years for his new work TWSSG! My dear sis, when it comes to excellence and Yong Joon, you will agree that it's worth the wait, right?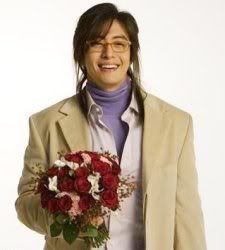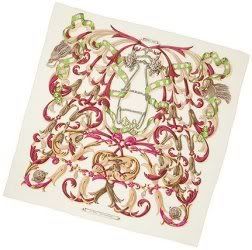 While there is no physical resemblance between YSL and BYJ (ha, who comes even close to the handsomeness of our prince?); both men are cultured, elegant and very private, BYJ is sunshine warm while YSL is polar cool. Truly legends in their own rights, both men are projected to the top of their respective fields just after their debut. Saint Laurent succeeded Christian Dior as the creative director in the House of Dior in 1957 when he was only 21 years old. He received numerous honours and international awards and became a sensation in the fashion world. Just as our prince who established BOF to lend himself more creative independence; at 26, Saint Laurent ventured out to open his own couture house. Unlike his flamboyant Parisian counterpart Karl Lagerfeld who spreads his wings across many labels – Chanel, Chloe, Fendi furs; Saint Laurent has dutifully stayed on course adhering to his design philosophy in perfecting his art of couture design and master tailoring. BYJ and YSL's conscientious efforts paid off, both men have their own company listed in their country's stock exchange commanding millions $ in revenue. They love, respect and understand women and millions of women return that love with their non-swaying support.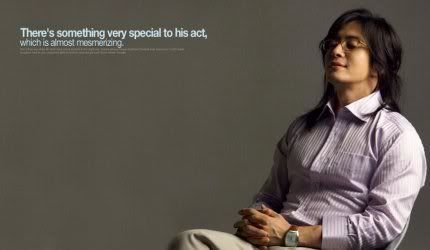 In 1963, Yves Saint Laurent liberated women by adapting the easiness and comfort of male dressing – breaking the gender gap, designed the first pant suit for women (so, every woman who owns a pantsuit now owes it to him, huh?). Being the most skilful couturier at his times, he was instrumental in making haute couture designs available to the general public by creating his prêt-a-porter (ready to wear) – the Rive Gauche collection in 1966. Saint-Laurent's most famous signature is the feminisation of the male tuxedo into the 'Le Smoking' suit. 'Le Smoking' epitomizes his design, blending femininity and strength together on a modern woman.

The legendary 'Le Smoking' suit is modelled in Yves Saint Laurent's last couture show titled 'Retrospective' held in Paris 2002; ending his 40 years of reign on the world fashion stage :




Our dashing king looking hot in 'Le Smoking' :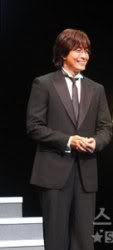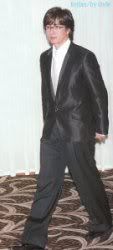 Relevant links to :

Pierre Bergere, Yves Saint-Laurent Fondation
www.ysl-hautecouture.com

Yves Saint-Laurent, Gucci Group
www.ysl.com